Our better parcels of Roussane and Vermentino are scattered over the slopes of the wild hills of Beauregard Mirouze. In certain years the quality of the grapes is exceptional. In these years only, the wine carries the name Fiaire white : it is our winegrower's pride.
---
AOP Corbières White
Organic wine
Blend: Roussane 70%, Vermentino 30%.
Yield: 25 hl/ha
---
Fiaire White AOP Corbières
Terroir : Stony hillsides of calcareous micaceous sandstone and ferruginous sandstone dating from the Santonian.
Vineyard : Cordon de Royat. Hand harvested in little boxes with a drastic selection.
Vinification :This wine is fermented in new French oak 225 L, 400 L and 600 L barrels. The oak staves are selected in the forests of Central France (Allier) and Vosges.
Aging : Aged for 12 months (on its own lees) in 400 L and 600 L barrels (origin Vosges).
Garde : 5 to 10 years. Must be served at 18°C.
Our preference for serving : Free range fattened Chicken « à la Royale » Foie gras and Truffle.
Golden colored. Bouquet of great finesse: toasted hazelnut and floral aromas. The palate is fully delighted, affluent and accurate with an amazing persistence.
Fiaire White organic wine, awards
For more, you can read the page les récompenses du Château Beauregard Mirouze, or consult "Ils parlent de Nous" in our blog vigneron.
---
The photos of the bottle are available in different resolutions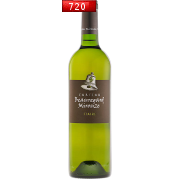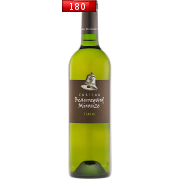 The technical description available in different language