Here comes Sol White : SOuL of the wine, SOLar, SOLidarity, SOL y sombra, SOLstice, SOLs vivants, SO2 Limited, SOL lucet omnibus,…
Everybody has its SOL !
---
AOP Corbières white
Organic wine and natural
Blend: 85% Roussane, 15% Vermentino
Yield : 25 hl/ha
Total SO2 < 20 mg/l
---

The label of this special vintage is coming from an artist: Philippe Nivez. Our path is made of encounters and sharings that enrich our winegrowers adventure.
Sol White AOP Corbières
Terroir :Stony hillsides of  ferruginous sandstone dating from the Santonian, vines deeply rooted.
Vineyard : Cordon de Royat. Northern exposure of the vineyard, Hand harvested in little boxes with a drastic selection.
Vinification : Manual grapes harvasting, immediatly pressured, light clearing out, fermentation with native yeast, no pumping, work by gravity, sulfite 1g during bottling.
Aging : Tank during 9 months.
Garde : To be drunk within 5 years.
Sol White, awards
For more, you can read the page les récompenses du Château Beauregard Mirouze, or consult "Ils parlent de Nous" in our blog vigneron.
---
The photos of the bottle are available in different resolutions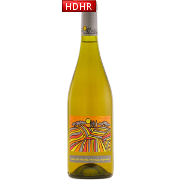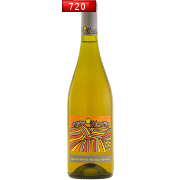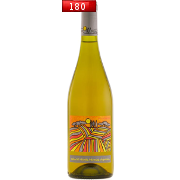 The technical description available in different languages